Lego Play and Build Remote for Wii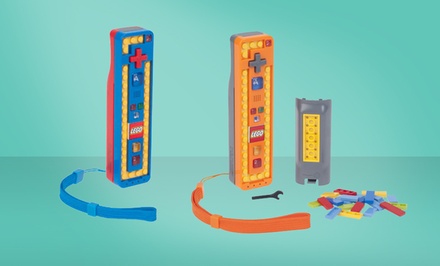 Lego Play and Build Remote for Wii. Free Returns.
Players who pick up a Lego Play and Build remote get to swing virtual swords or tennis rackets while gripping a controller they customized themselves using mini-Lego tiles and their own Lego pieces. To supplement one's hoard of available Legos, the remote includes 31 tiles as well as a tile separator. The eye-catching remote ably performs traditional Wiimote functions and is compatible with most chargers and attachments.
Free returns. $2.99 flat-rate shipping fee for purchases less than $14.99. Free shipping for purchases of $14.99 or more. Does not ship to AK/HI/Canada/Puerto Rico.