Skechers Women's Casual Shoes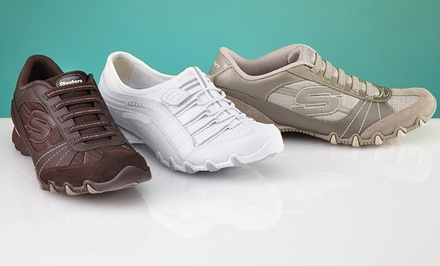 Skechers Women's Shoes (Up to 45% Off). Multiple Styles and Colors Available. Free Shipping and Free Returns.
These shoes take the easygoing design of sneakers and make them even easier to slip on. They're made from a variety of materials—leather, mesh, fabric, and synthetics to maximize durability and breathability. The blend of fabrics also creates the shoe's textured exterior that's distinctive yet understated.
The Deal
Skechers women's sneakers. Choose from the following options:
$29.99 for Women's Bikers – Vexed Slip-On Shoes ($55 list price), available in chocolate in sizes 5–10 and 11, and taupe in sizes 5.5, 6.5, 7.5, 8.5, 9, and 9.5
$34.99 for Women's Bikers – Deuce Casual Flats ($58 list price), available in white in sizes 5.5–10 and 11