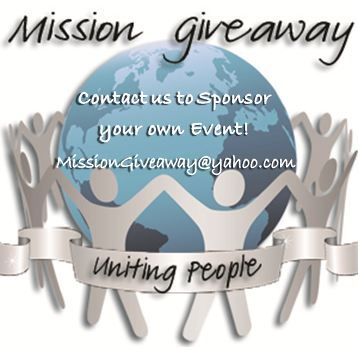 Being a part of the Mission Giveaway group has given me perspective on life and how important the "paying it forward" part of life really is! Take a moment from each day and do something for someone else. Just something small and it doesn't have to cost anything, but it will bring a smile to someone's face. That's all that should matter in life. 
Making yourself happy and bringing happiness to others.
  Grand Prize: 2nd Generation Ipad 16GB for you and $50 in Glyde credit for a friend!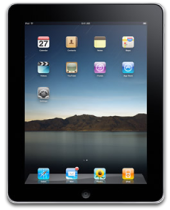 Glyde.com is an online service that makes it truly easy to buy and sell gadgets, video games, and DVDs. If you're looking to turn an old phone, tablet, or iPod into cash, you can list it on Glyde in seconds and for free. When it sells, Glyde sends you a pre-addressed, pre-stamped shipping kit. Saving money on Glyde is just as easy with one-click purchasing and items up to 90% off retail price. 
Here's How You Enter:The Giveaway will open up on Tuesday 7/3 at 12:01 am EST and Close on Friday 7/6 at 11:59 pm EST. 
1) Start at the Rafflecopter Giveaway form. 
2) Complete the Mandatory entries. 
3) Work your way through the links, entering contests at each blog as you go. These contests each have their own rules and end dates. 
4) Complete additional entries towards the bottom and come back for additional daily entries!   That's it! You have successfully entered this awesome giveaway! 
Side note…It's not mandatory that you enter all the giveaways at each blog. However, doing so not only increases your chances of WINNING the other prizes, it increases your chances of WINNING the Grand Prize! 
Mission Giveaway started with the $100 Story where with $100 several people received the help they needed. We are on a mission to help people! We have gathered a group of bloggers that want to make a difference. Together we are the Mission Giveaway Group! 
To inquire about becoming a sponsor, please contact Amee or Dawn at

mi*************@ya***.com

for details. Take a look at our Media Kit to see what Mission Giveaway has to offer. Are you a blogger that would like to participate in Mission Giveaway? Find out how you can join us. 
  Check out how entrants would pay it forward this week and enter your own comment:
.