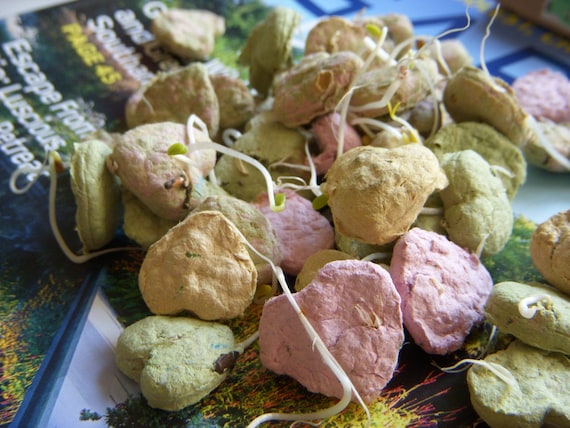 Heart Seed Bombs Giveaway!
Savvy Living is hosting a giveaway where two (2) winners will each get one pack of 50 heart seed bombs!
Each Green Heart Seed Bomb comes with a recycled planter pot made from 100% reclaimed paper from an egg carton, the green paper heart is created from recycled newspaper and colored with green non-toxic, waterbase acrylic paint and wildflower seeds, the plastic package is recycled from a button package for organic soil and it's all wrapped up with all natural hemp cord.
Giveaway runs from 4/16/12 12:01 AM ET to 4/25/12 11:59 PM ET Winner will be announced on 4/25/12 at 9 AM
Thank you to all the wonderful bloggers who are helping to promote this giveaway!