Premium Home Teeth-Whitening Kit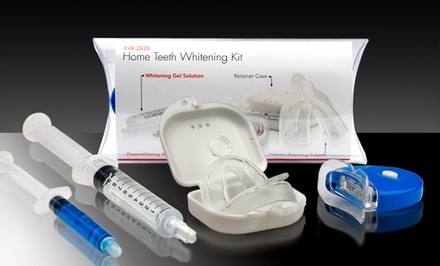 $19.99 for a Premium Home Teeth-Whitening Kit ($158 List Price). Free Shipping.
This convenient kit allows for powerful teeth whitening from the comfort of one's own living room or underground dental laboratory. To keep the 35% carbamide peroxide whitening gel in contact with stained surfaces, the kit includes a dental tray that molds itself to the contours of the upper and lower teeth for a custom fit. An included syringe of remineralizing gel helps protect dental enamel throughout the process and reduces tooth sensitivity.
Kit Contents
Set of upper and lower thermo-forming trays
10 cc syringe of whitening gel
3 cc syringe of remineralizing gel
Retainer case
Miniature blue LED activating light