Hi everyone! Here is a review for specialty T-Shirts written by The Mom Show. I thought it was such a great review and giveaway that I wanted to share with my readers. Enjoy & Good Luck!
I had personally never heard of Crazy Dog T-shirts before I started hearing rumors that they were looking for bloggers to do product reviews and giveaways. You all have been asking for more product reviews, so upon reading this, I contacted the company and asked them if they'd like to sponsor one for me. They let me pick a shirt from Crazy Dog T-shirts, and from Nacho Mama Tees as well. Both of these websites have different catagories from which to choose t-shirts. Things like 80's t-shirts, and Funny T-shirts from one, and cheap t-shirts and hilarious t-shirts from the other. These of course are only a few examples.
< br />   Crazy Dog T-Shirts:


                                                  
From this site, I chose the Error 404 shirt from the Novelty T-shirts catagory. Now, upon telling him the size, I accidently typed in the wrong size (my fault.. typo.), so I was surprised that it was a little big when it got here, but surprisingly it still fit me a little better than I thought it would. So keep in mind, that they might run just a little bit smaller than expected. Other than that, though, I really like it. I like the picture and message, and find them amusing (like so many others on their site.) The fabric was stretchy and comfortable, it felt good wearing it. There are a lot of different styles, pictures, etc to choose from, they have a huge variety of tee-shirts on their website. < a href="http://s59.photobucket.com/albums/g292/aprilmayune1184/?action=view&%3Bcurrent=Error404.jpg" data-lightbox="gal[321]" target="_blank">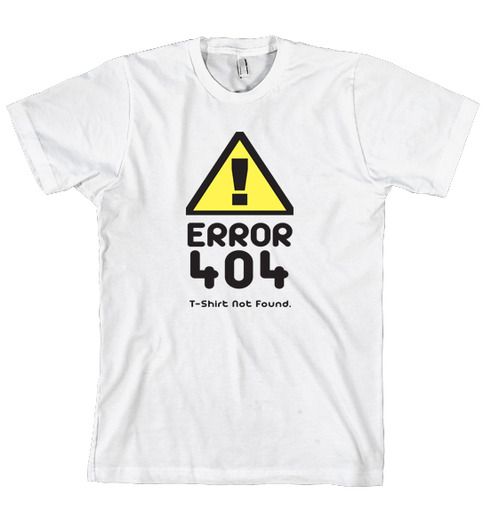 (the yellow in this shirt is SO much more vibrant than this picture gives it credit for.) On this site: I highly suggest checking out their "Daily Deal" section, where you can find a new special deal daily!


Nacho Mama Tees:



From this site, I chose the Rusty Bucket Bar t-shirt from the Vintage T-shirts catagory. My reasoning for choosing this particular one, is that my husband and I both grew up in Maine, and so I was SO excited to get a t-shirt that said Portland on it! I spent a REALLY long time looking through both of these websites because their selection is so great! As far as this particular t-shirt goes, I purchased this for my husband. It fit him well, and he said also that the fabric was confortable. However, he also said that the fabric was a little thinner than he would have really preferred. Their website also has a huge selection. And lets face it, who wouldn't like the name of this site??
 
                                On this site, I would like to suggest the "Daily Deal" as well!
                                                                        



Now, Crazy Dog T-Shirts is offering two of my readers $15 gift cards to crazydogtshirts.com! The Mommy Island Just so happens to have recently done a review on this product and has a current giveaway still going on! (Same offer as mine, but this way, you get double entries for the same prize!!) You can go here to enter!


a Rafflecopter giveawayImportant disclaimers: I was offered free product to write this review, no financial compensation was offered, and these words and opinions are my own. On the giveaway: two people will each receive a $15 dollar gift card. This promotion is unfortunately not available to anyone who has received any promotional rewards from crazydogtshirts or nachomama tees. It is also not available to anyone else who operates a review/giveaway blog. Thank you in advance for playing by the rules!